Increase the Value of Your Home with a Bathroom Renovation
LG Builders—Providing Custom Design and Remodels in Western Connecticut
Did you know that upgrading the bathroom in your home will make it much more attractive to buyers, and that you can retain up to two-thirds of the cost of the renovation when you sell? But that's not the only good reason to redo the bathroom. A renovation can help you take advantage of new technology that can simplify your life and save you money. A bathroom redesign can help you make much more efficient use of storage space. Additionally, since you spend a fair amount of time there, improving the appearance can have a positive impact on your attitude.
To learn how we can help you with a custom bathroom remodel, call us today at 203-264-2931 or contact us online.
At LG Building, we offer comprehensive bathroom design and renovation services to homeowners throughout western Connecticut, offering more than 150 years of combined carpentry experience. Family owned and operated, we focus on quality and craftsmanship, using only the best materials to complete your project. We will always take the time to address the minute details of your renovation, so that the job is done right the first time. We work with designers and architects, when necessary, and can secure materials from showrooms or direct from the manufacturer. Financing is available.
Our Western Connecticut Bathroom Remodeling Services
We offer comprehensive renovation services, including:
Custom design: Creating the optimal layout is key with any bathroom remodel. We will help you find ways to maximize efficiency while creating an aesthetically pleasing visual appearance. We'll help you evaluate and choose fixtures, flooring, sinks, toilets and tubs/showers to create the look you want in your home. We can also adapt your layout to meet accessibility concerns.
Tubs: We offer all types of bathtub installations, including tub/shower combos, jacuzzi tubs, and soaker tubs. We also can provide you with a handicap accessible tub and additional safety features, if needed.
Showers: Shower design is a key part of any bathroom remodel. Our designers will help you choose the right walk-in shower or combo unit for your needs. We will also help you evaluate and select different shower components, from the doors to the tile to the shower heads.
Vanities and fixtures: We will help you understand all your options regarding vanities and fixtures—whether you want a single or a double vanity, what your storage options are, the different sinks and faucets available, and what kind of mirror you want. We also install all types of countertop materials.
Tile: We will carefully explain your tile options, and will install tile on your bathroom floor, in the shower or tub area, or around your vanity.
Kitchens
Additions / Room Renovation
Bathrooms
For the Love of Wood
Custom Home Construction
Basement Finishing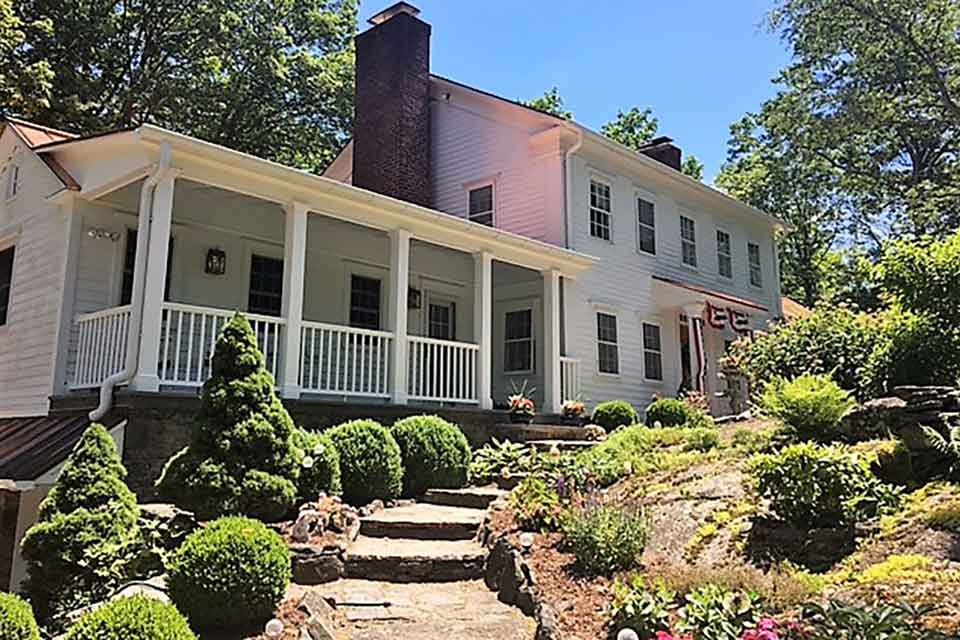 Roofing & Siding
Windows & Doors
Contact the Bathroom Remodeling Experts at LG Building
We will work with you to design and implement a bathroom improvement that increases the value of your property while improving the visual appeal and function of your bathroom. To schedule a consultation, call us today at 203-264-2931 in Southbury or at 203-263-9925 in Woodbury. You can also request an appointment by e-mail.
Help Us Plant Trees to Benefit the Environment!
At LG Building, we are partnering in 2021 with onetreeplanted.org, planting a tree for every new project we engage this year.