LG Building—Western Connecticut's Siding and Roofing Professionals
When the exterior of your home is in disrepair or appears drab or dated, it can have an impact on more than just the value of your home—it can have a dramatic impact on your attitude and contentment. There's nothing quite like a facelift—new siding, a new roof, or both—to truly make your house a home, a place that puts a smile on your face when you walk in the door. It can also add significant market value to your home. LG Building can help.
At LG Building, we are a third-generation, family-owned business serving homeowners across western Connecticut. With a staff of 10 construction and carpentry professional with more than 150 years of combined experience, we emphasize quality and craftsmanship in everything we do. We are fully licensed and insured, using only the highest quality materials and working with the most reputable and trustworthy vendors. To learn how we can help you with the replacement of windows or doors, contact us by e-mail or call us at 203-264-2931.
Roofing & Siding Portfolio
Let LG Building Handle Your Roof or Siding Replacement
When you hire us to replace a roof or install new siding, we'll visit your home, inspecting the current condition, so that we know exactly what will need to be done. We'll determine whether there are structural concerns that require additional work, and we'll also consult with local building codes to ensure compliance. We'll carefully explain your roofing and siding options, helping you understand the features and benefits of each, so that you can make the right decision for your home.
We handle roof repair, as well as roof replacement. We can install wood siding or vinyl siding, and can do all necessary exterior painting.
Kitchens
Additions / Room Renovation
Bathrooms
For the Love of Wood
Custom Home Construction
Basement Finishing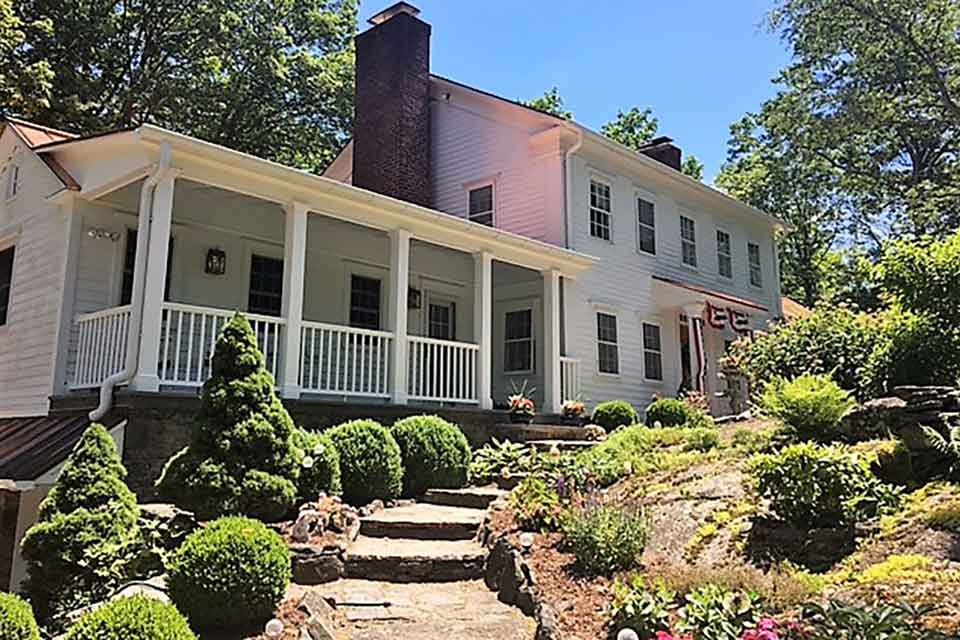 Roofing & Siding
Windows & Doors
Contact LG Building for Your Roofing or Siding Needs
If you can dream it, the artisans at LG Building can make it come true. To learn how we can turn your vision into reality, call us today at 203-264-2931 in Southbury or at 203-263-9925 in Woodbury. You can also request an appointment by e-mail.
Help Us Plant Trees to Benefit the Environment!
At LG Building, we are partnering in 2021 with onetreeplanted.org, planting a tree for every new project we engage this year.